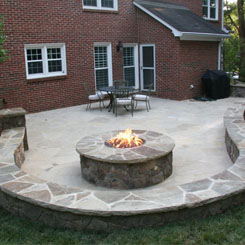 A Great Choice Lawn Care & Landscaping has been serving customers throughout Greater Binghamton and across the Southern Tier of New York & Northeastern Pennsylvania for over 20 years.
Unlike many other lawn and landscape companies in our region, we are operational year round providing services to meet all your outdoor needs.
Learn More
Looking for a provider of commercial or residential lawn care, landscape, snow removal services? Look no further! From seeding and mowing to retaining walls, weed control, fertilization or new landscape installation we can provide you with a quality service at a very competitive rate. Click on a service below to learn more.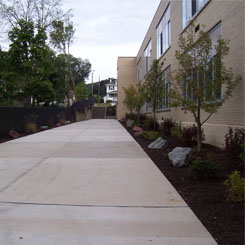 Our company is different from most in that we do not target or tailor to any one type of customer. Our mowing accounts range from "postage stamp" sized lawns, to mowing rental properties for property managers or commercial facilities with hundreds of acres of turf.
Our landscape accounts are also varied in size and complexity from small residential mulching to new home landscape installations and large school, government and municipal installations and maintenance.
Learn More
From Our Customers...
"My lawn never looked better. We hired A Great Choice Lawn Care & Landscaping last spring and in just on year our lawn and landscape looks like it's right out of my wife's magazine! My lawn is now the envy of the nieghboorhod and I now have more time for golf! We definitely made "A Great Choice"!

Mario - Vestal, NY

"These guys are the pros! Their work is meticulous, their prices competitive and their crews are friendly and polite! Thank you for keeping my property appealing to my clients and visitors!"

Randy - Endicott, NY

"Over the years we've worked with many landscape contractors... A Great Choice took over our account just over three years ago and we couldn't be happier. From our snow removal, seasonal clean ups and on-going maintenance of our lawns, hardscapes and water fall, they do it all."

Craig - Binghamton, NY
Read More Testimonials