Lawn Mowing Services in Greater Binghamton NY
Mowing is the best thing you can do for your lawn. It keeps it looking good, it keeps it healthy, and it changes the entire appearance of your home. At A Great Choice Lawn Care & Landscaping, we understand the importance of keeping your lawn maintained and looking great. We also understand what a time-consuming process it is to mow the lawn whether you have a small patch of grass or a large piece of property. Your busy life doesn't leave much time for things like mowing, and that's why so many lawns look less than perfect so often.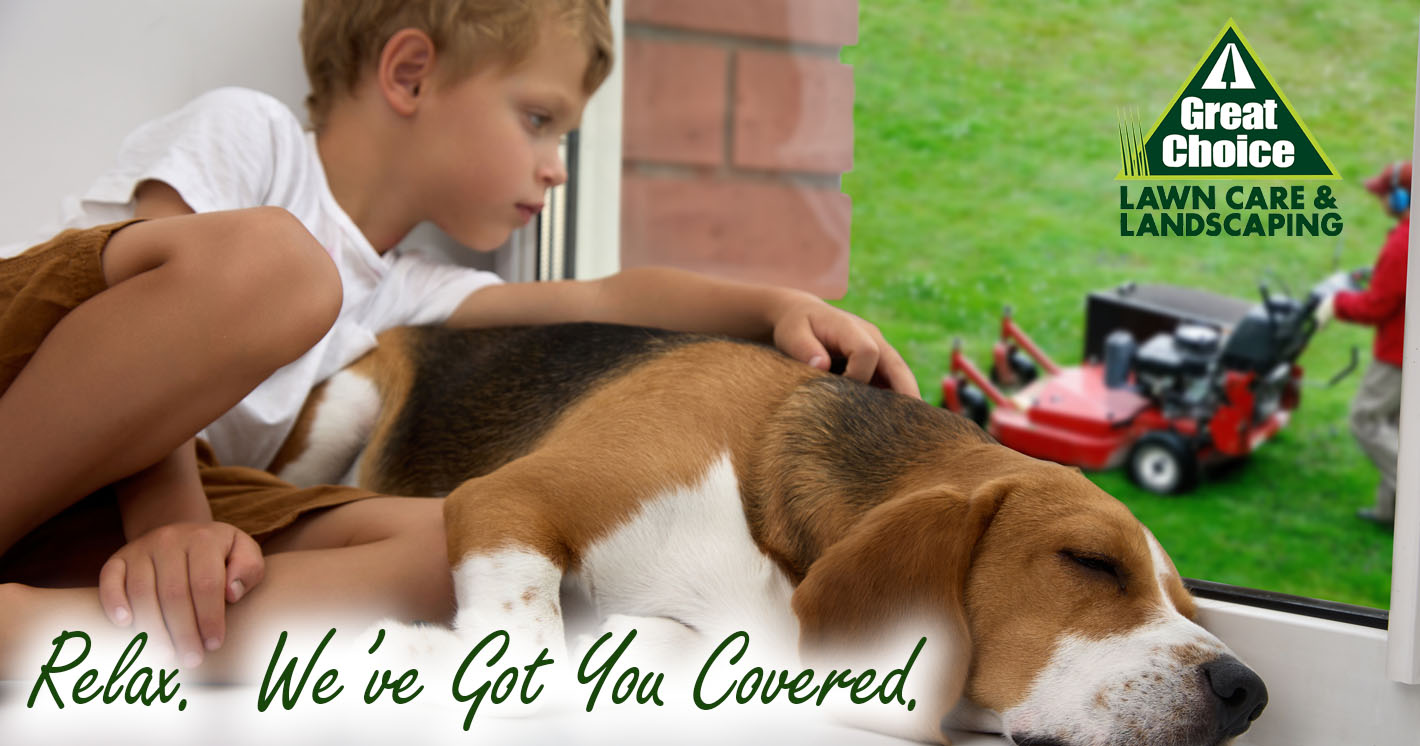 During the summer, mowing is a weekly ordeal you simply don't have the time to take on. Work, kids, school, events, summer vacations, and what little time you have to relax don't provide you with the time you need to keep your lawn looking good. Stop stressing yourself out finding time to mow the lawn or causing your neighbors to give you the evil eye because your lawn hasn't been mowed in weeks and call us. Our landscape experts know a thing or two about mowing the lawn, and our business is to provide you with this service so you can have more time to enjoy the rest of your life.
Mowing Services for Binghamton & Ithaca Residents
We know not every week is created equal, which is why we offer numerous mowing services. We aren't going to tell you when you need us to come mow your lawn. You're going to set the schedule, and we're going to work off that. Whether you require weekly mowing or want us to come every other week, we'll take your lawn and care for it to your specifications. You're always welcome to call and change the schedule as needed.
Mowing your entire lawn
Trimming flower beds, hedges, shrubs, trees
Blow driveways, walkways, porches
We remove minor debris as necessary
We don't just mow your lawn and leave. We stick around to make sure your driveway, walkways, decks, patios, and porches are clean before we go. We blow them all off to get rid of the evidence your lawn was freshly mowed so you come home to a clean lawn and home.
You're always free to ask us to add in weed control services or lawn fertilization when it's necessary, and our team will set aside the time to add that to the weekly schedule. Just let us know if you have small kids napping at a certain time of the day, too, and we'll mow around that every time we visit.
Benefits of Scheduled Mowing Services
Hiring a mowing service might sound a bit over-the-top for some, but the benefits far outweigh the downfalls of not mowing your own lawn.
No need to store large, bulky lawn equipment
Perfect cuts every time
No need to find the time to mow
Never will your lawn get too long or unsightly because your schedule is too busy
More time for your kids and family
More time to enjoy your life
There's nothing wrong with wanting to find more quality time to spend with your family. You work long hours and have very little time to spend with the kids and spouse, which means it's time to let someone else provide you with a bit more much-needed quality time with the people you love.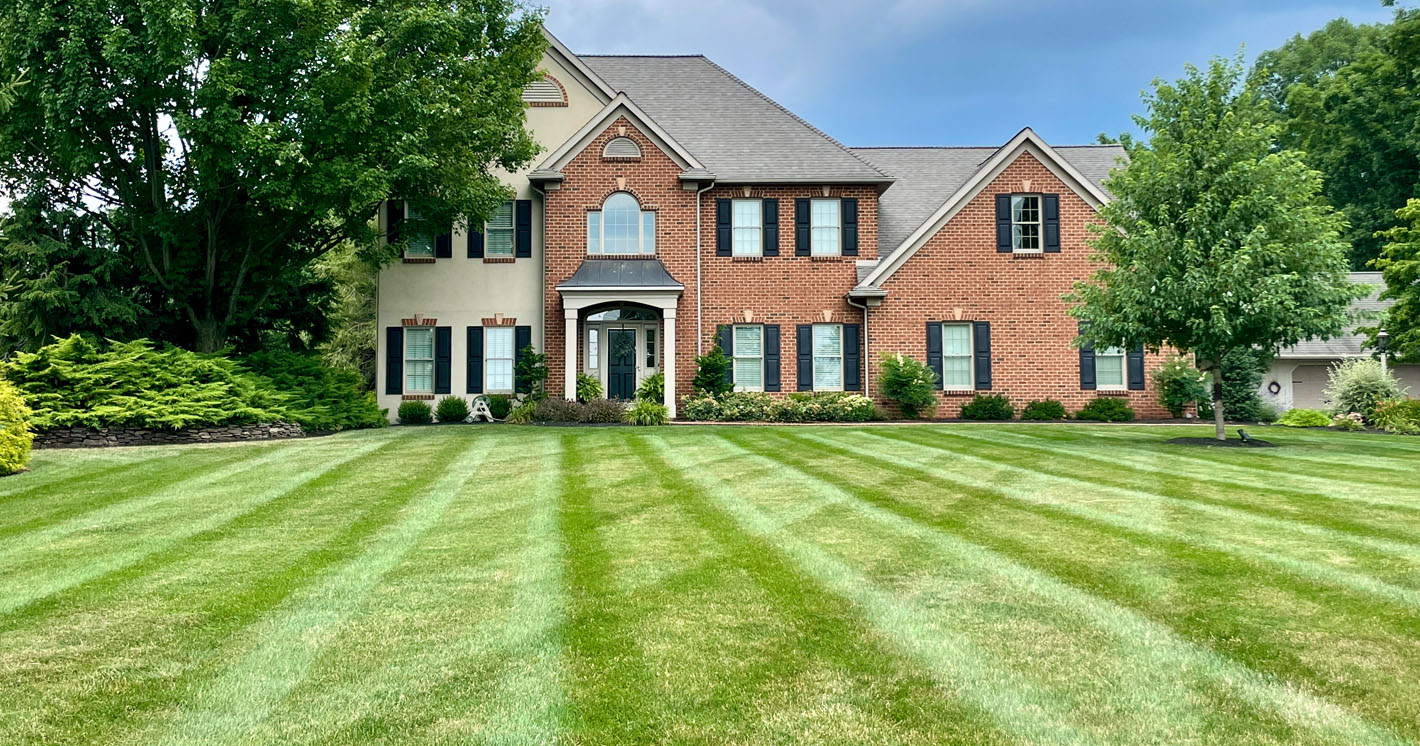 We also pride ourselves on providing our greater Binghamton residents with a perfect cut every time, because we don't get too tired to want to finish the job or rush to get to the next thing on our to-do list. When A Great Choice Lawn Care & Landscaping is working on your lawn, you are our only priority. We get the job done right every time.
---
Professional Lawn Mowing Services FAQ
Do you mow my lawn when it is wet?
As Binghamton's largest provider of lawn mowing services, it's our goal to keep our schedule on-time for all of our valued customers. This goal requires our mowing teams to make a judgment call as to whether a lawn is too wet to mow or not. During the peak of the growing season, it is many times more advantageous for us to mow your lawn when it is wet or raining rather than risk weeks of not being able to mow, making for a mess of a lawn. Sometimes mowing a lawn when it is wet can lead to mud lines in your lawn, although our teams try to avoid this at all costs. These lines are normally minimal and repair themselves very quickly. If you feel your lawn is too wet to be mowed, please contact us and we'll pause your mowing service. We try our best to please every customer in every situation.
Do you always bag the clippings when mowing my lawn?
The answer to this question relies on a few different factors, the biggest being the type of grass found in your lawn. Bermuda and St. Augustine grass do not need to be bagged, where as Zoysia grass does. Our lawn mowing team uses state-of-the-art mulching mowers that deliver nutrients back into your soil. When we first visit your home for your estimate, we'll examine your grass type and make our recommendation to you, which in most circumstances will be not to bag your clippings for the sake of the health of your lawn. We will always honor the wishes of our customers and we're happy to bag your clippings for an additional cost.
What happens if my property is damaged during mowing?
While extremely rare, if your property is damaged during your routine mowing, contact our office right away. Our staff members and the local vendors we work with will handle these types of situations immediately. A Great Choice Lawn Care & Landscaping is a fully insured company.
When and how often am I charged for your mowing service?
Per our service agreement, we will bill your account immediately after your mowing service is completed. Your credit card on file will be charged within 24 hours of the service being complete. We accept all major credit cards and we do require you keep a credit card on file with us.
How do you determine the height at which my grass is cut?
While there are a number of factors that determine the height at which we cut your grass, the most important factor is the time of year. During the spring we normally keep your lawn cut fairly low, while in the hot Binghamton summers, we raise our mower decks to help combat heat damage depending on if we're in a drought or not. As we move into the fall months, we'll cut your lawn shorter during each service. This method works for most of our customers, but we're always happy to keep your lawn height cut to your preference.
I have a pet, what do I need to know?
Please let us know you have a pet on the property during our first visit. We ask that you keep your pet indoors during our scheduled mowing days. We try our best to keep your pet inside of your gate, but we cannot guarantee our staff will be able to handle your pet and keep them from escaping. We ask that you pick up all pet dropping, toys, bones and other items from your yard as some of these items can be a hazard if hit by one of our mowers.
---
Get a Lawn Mowing Estimate for Your Binghamton Home
Call our Binghamton area offices for a free estimate at (607) 729-3451 today. We can offer you a quote based on the size of your lawn, the amount of lawn that needs mowing, and the other services you'd like to add. We'll come up with a plan to come mow as often as you'd like with the contingency to come back as needed depending on the weather and your lawn.
You can also fill out our free online estimate tool now and receive an instant quote. What's more important to you? Is it spending more time enjoying life, or storing large lawn equipment in your garage and finding time you don't have to mow a lawn someone else can handle for you?
GET A FREE

ESTIMATE
Fill out the short form below for a FREE routine maintenance estimate or landscaping project estimate.
---
Your e-mail will never be spammed or shared with 3rd parties.